Luxury human hair replacement options for men and women – custom extensions, wigs, and partial systems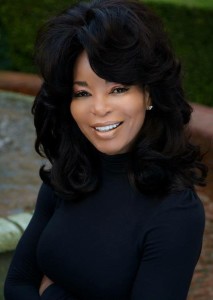 Michelle Renee SF is an expert in the field of nonsurgical hair replacement, custom wigs, partial systems, and hair extensions. Her extensive study of the enhancement industry over the past few decades, internationally and in the United States, contributes to her ranking as one of the very best in the field for workmanship, craftsmanship, and overall finished results. Michelle Renee SF. is a veteran artist for selecting the best texture, density, color, method, and quality of 100% human hair blend, sourcing selections only accessible to certified professionals.
Michelle Renee SF has been creating natural looks for men and women for years. If you are in San Francisco or anywhere around the world, schedule a discreet consultation with Michelle Renee SF to start creating a unique hairstyle visual that looks great on YOU!
Visit Michelle Renee in her Financial District/UnionSquare Discreet Hair Studio.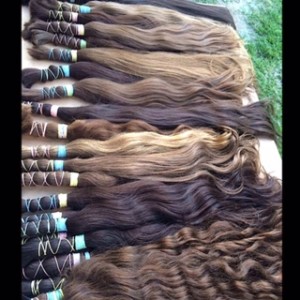 Michelle Renee SF is proud to carry the exclusive collection of 100% European-Russian Human Hair, custom hair replacement options for women and men – Piny's of Beverly Hills, California. She has known Piny Benzaken for decades as a mentor, business associate, and priceless friend. He has been phenomenal in so many aspects of Michelle Renee SF life.
Custom-sized wigs, partial area coverage systems, hand-tied line wefts for extended wear, or clip-on option features are available. Schedule a private consultation with Michelle Renee SF to discuss custom measurement, individual preferences, and expedited ordering. Discreet in-studio appointments are available at Echoes Salon San Francisco, and on-location consultations are available anywhere around the world.
This "first look" collection is arguably the finest 100% human hair option for women and men hair adornments.
Michelle Renee SF values quality over quantity, natural visual empowerment, and artful expertise.
Many others use lesser quality hair and work with ready-made pieces, which get tangled after a few washings. It's important to start with the highest quality hair, create custom-made wefts and wigs from individual strands and use the best possible quality all the way through.
-Piny
Assess your personal value and expectations to determine if the Piny's of Beverly Hills, California exclusive luxury human hair line of enhancement options are right for you. Constructed with top-tier, European-Russian, human hair, this would be an investment in your personal and professional lifestyle visual. Schedule a discreet comprehensive consultation today and find out which selection is best for you.
Extremely natural human hair wigs – Made to fit your precise specifications per texture, color, density, and length.
Custom hair extensions – Hair Extensions add beautiful length to shorter hair and can add volume to longer hair.
Custom men's hair systems – Restore your hair and appearance to what it used to be. Custom systems are not mass-produced, as each is uniquely-designed with the highest quality human hair to solve the client's particular hair loss situation.
Custom wigs – Medical applications.
Trichotillomania (pronounced trick-o-till-o-mania), is comprised of three Greek words: thrix, meaning "hair;" tillein, meaning "to pull;" and mania, meaning "madness" or "frenzy." In psychiatry, Trichotillomania is classified as an impulse control disorder a psychological disorder characterized by an inability to resist the impulse to pull out your hair. Before impulse control disorders were widely recognized and understood, trichotillomania was believed to be a rare condition, but that's no longer the case. Although there have been no scientific studies to identify the exact number of people with this condition, it is estimated that in the United States alone, there are between 6 to 8 million sufferers of trichotillomania.
HORMONES, STRESS, GENETICS, HEALTH
These are just some of the factors that can cause premature hair loss.
Active Lifestyle, Feeling and Looking Fabulous.
Enhancing your visual presentation not only makes you feel more confident and attractive, it also helps you maintain an active lifestyle, professionally and personally. My goal is to design a hair product you love so that you can be the confident and beautiful individual you are.
Schedule a discreet comprehensive consultation with me today to start collaborating on the best hair replacement option for you.